catering
pick-up or delivery*
* within 3 miles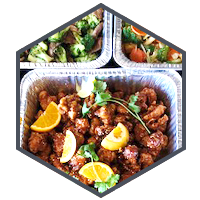 Ordering Process:
1) Fax your completed form.
2) A Bamboo employee will call to review and confirm your order, and take your credit card information.
If you do not receive a confirmation call within 24 hours, your order is not confirmed.

Other Information
- All catering orders include disposable plates and utensils.
- Sales tax will be added to the total.
- Orders will only be processed upon payment.
- We accept credit card or cash.
Allergy Info

We openly handle several allergens throughout the restaurant, including dairy, soy, peanut, tree nuts (e.g., almond, coconut, etc.), eggs, wheat, shellfish, and fish. While we take precautions to keep ingredients separate, we cannot guarantee that any of our beverages or foods are allergen free as we use shared equipment to store, prepare and serve them.